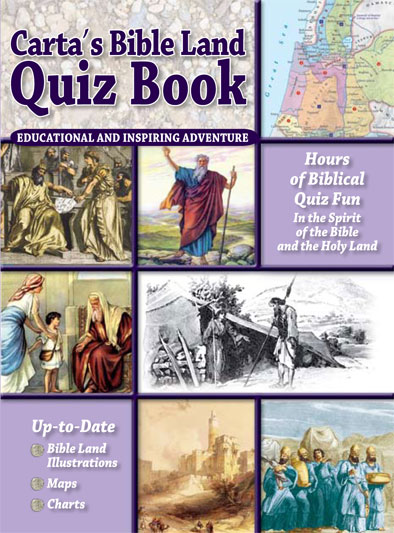 CARTA'S BIBLE LAND QUIZ BOOK contains over 700 multiple choice questions spanning a multitude of topics.The wealth of information provided will not only challenge but enhance your Bible understanding and perception of the Holy Land. Discover events and marvelous places, acquaint yourself with the people, the cities, and the landscapes that comprise the most amazing book of all, the Bible.
Why did the Lord tell Samuel to go to Bethlehem?
Where did Solomon build his temple?
How was Ruth related to King David?
The questions and answers, the maps and charts, will reveal the stories behind the places, thus bringing to life the events that have occurred in the land of the Bible.
It is our sincere hope that Carta's Bible Land Quiz Book will connect you to the reality and spirit of the Bible Lands.